When it comes to disc-based media, it only takes one neglectful owner or a single mishap to scratch or damage a disc beyond repair or to the point, even a healthy laser will struggle to read it properly.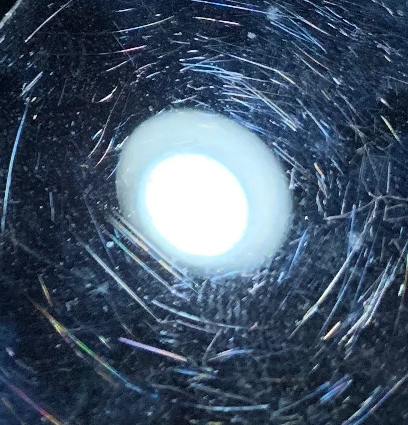 On top of this, the laser will have to work harder to read the disc, which will cause it to wear out faster. Furthermore, with diehard collectors driving up prices to insane levels, it's not always a feasible option to purchase a second-hand title for the system if you simply want to play it. Price up 'Gaia Seed: Project Trap' for example!
The negative stigma of piracy doesn't really apply to these old systems. The developers have made their money, and the publishers have moved on to the next big thing. By purchasing legitimate copies, you're only lining the pockets of the reseller, not the original creators. You have nothing to lose if you really want to play a classic title burnt onto a CD-R. To keep the page from blowing out in size, I will try and cover this section as briefly as possible. You can always contact me if you have any questions. Despite what you may see on the internet, you do not need to burn a disc at 1x or 2x. A lot of newer external drives will have a 16x minimum and this will be fine. What's more important is the quality of the CD-R, and even though CD-R media these days is not absolutely ideal coming in a 700MB capacity instead of 650MB, you should still have good results if you choose carefully. Sometimes if you switch brands, you may have to adjust the laser potentiometer to get the best results. Unfortunately, It's out of scope on this page.
If you are certain your laser is up to the task, and you are comfortable with possibly having to tweak the laser pot and clean the laser lens, I can preflash modchips for you. Just let me know whether you want a Mayumi V4, MultiMode 3 (MM3), or OneChip. Otherwise, I can also sell you a which is my own 100% stealth modchip, based on PSNEE V7. This suits all revisions of PAL and NTSC consoles but, like the other chips, will not do the JP unlocks. Please do your research before purchasing.

Please enter the choice of modchip, along with the region required (SCEE, SCEA, SCEI). If you are unsure, please contact me first.
If you want to flash your own, I've shared a small pack here containing the hex files. You'll need a programmer for the PIC chip, and the software to perform the flashing. You would generally use a 12C508 or 12C509 series PIC chip.